DISCOVER THE UNLABELLED
STRALE
STRALE (STimulated RAman LasEr) has been designed to exploit the full potential of broadband stimulated Raman scattering (SRS) in all its applications without compromises. Full CH-stretching region detected in a single shot, with no need for time-consuming sequential tuning of the emitted wavelengths, while preserving high spectral resolution.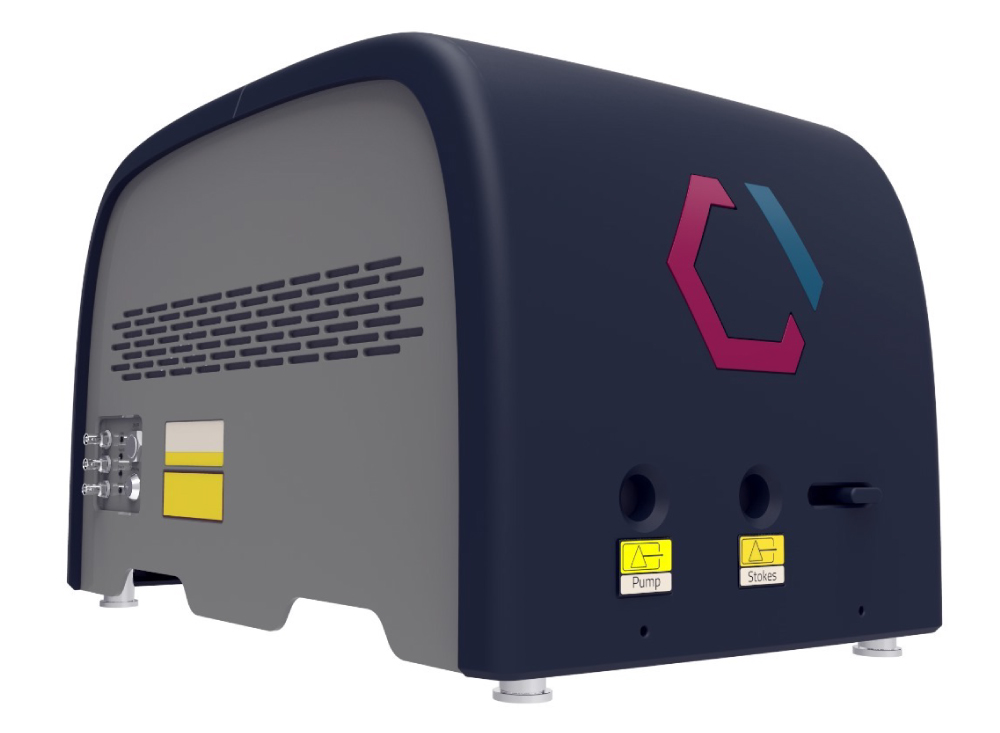 OUR TECHNOLOGY
A patented passively

synchronized

dual-output

fiber

laser
Our innovative system features leading edge technology: the combination of a patented laser architecture for passive synchronization of two fiber oscillators together with a extremely low-noise dedicated multichannel detector (CHAMP). CHAMP can be sold either as an add-on together with the laser source or as a standalone system. The laser system and the detector together represent a unique commercial solution for broadband SRS at the state-of-the-art.
KEY FEATURES
Plug-and-play SRS straight after the installation
Wide spectral coverage ranging from 2800 cm-1 to 3100 cm-1  in a single shot, paving the way towards real-time comprehensive chemical mapping.

Picosecond/femtosecond dual-output pulse duration which allows direct access to a wide variety of non-linear optical microscopy techniques, such as TPEF, SHG and pump-probe.

Compactness and day-to-day stable operation granted by an all-fiber architecture.

.
Long-term femtosecond-scale jitter and the shot-noise limited performances, ensuring microsecond pixel dwell times and high SNRs.

Fast, non-destructive and long-lasting time lapse experiments on live biological samples

.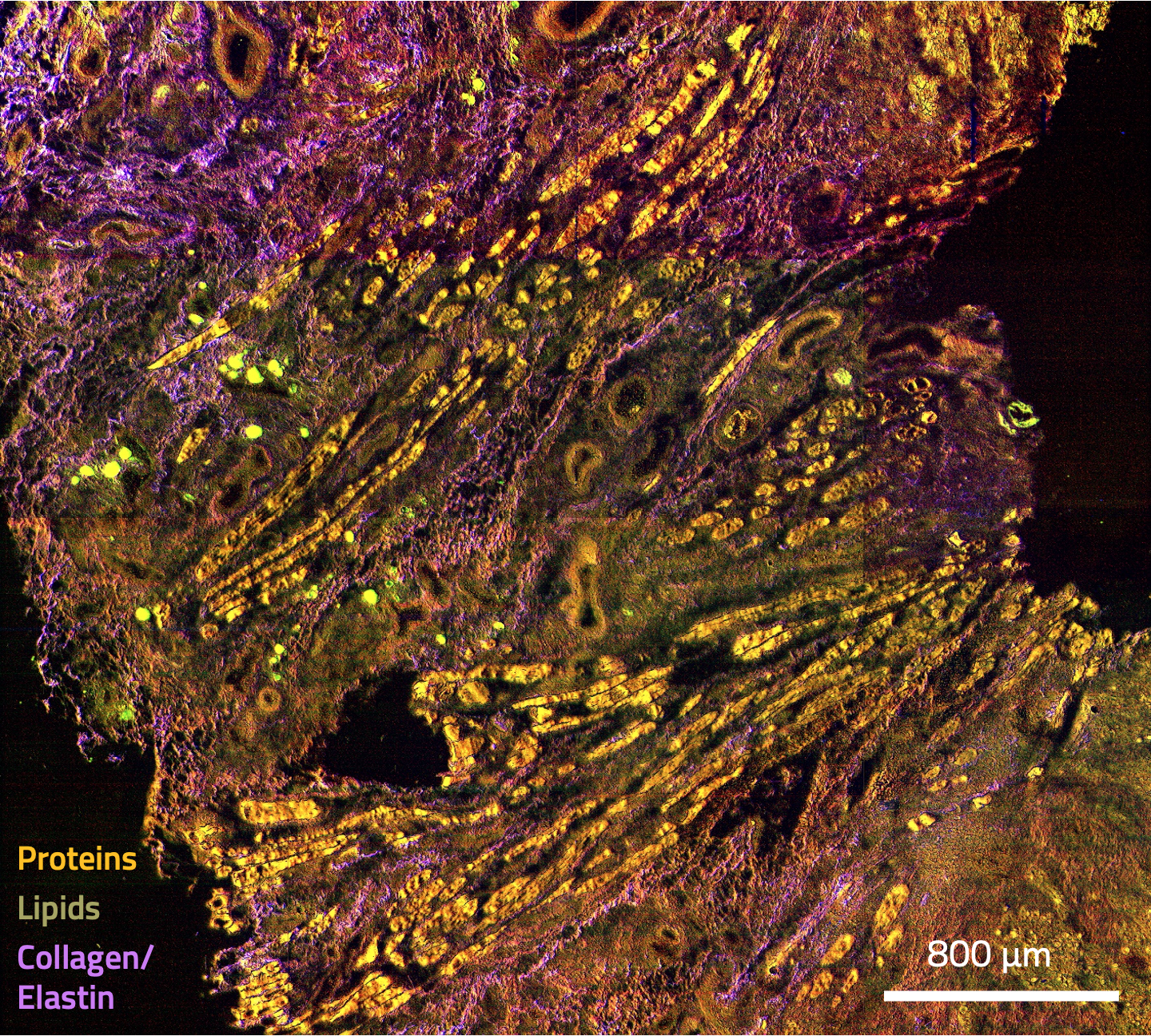 > 70 mW

@1-10 MHz mod. freq.

> 200 mW

@20 MHz rep. rate
APPLICATIONS
One device – all the chemistry you need from your samples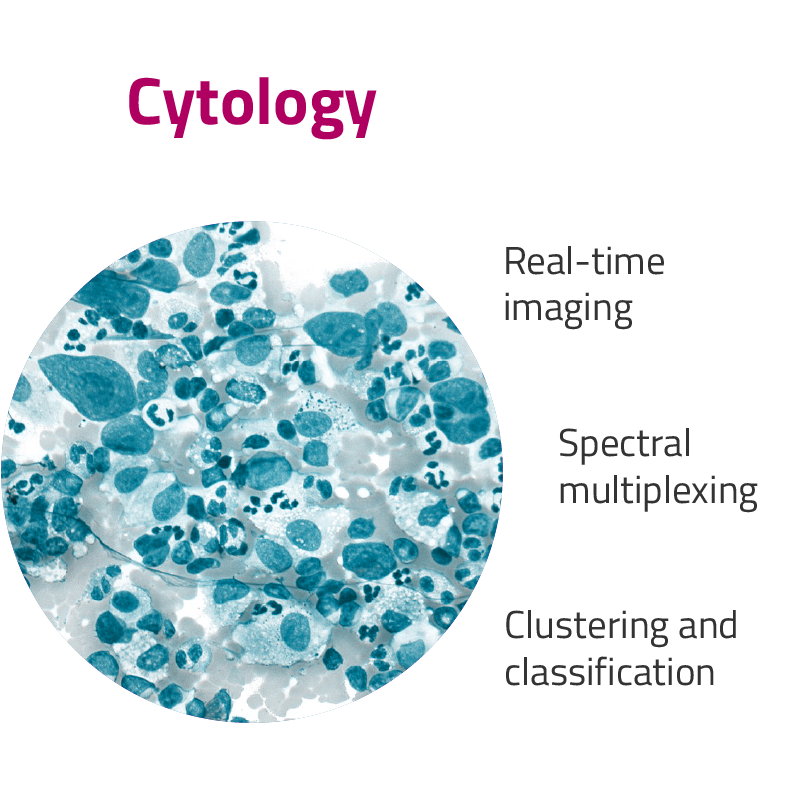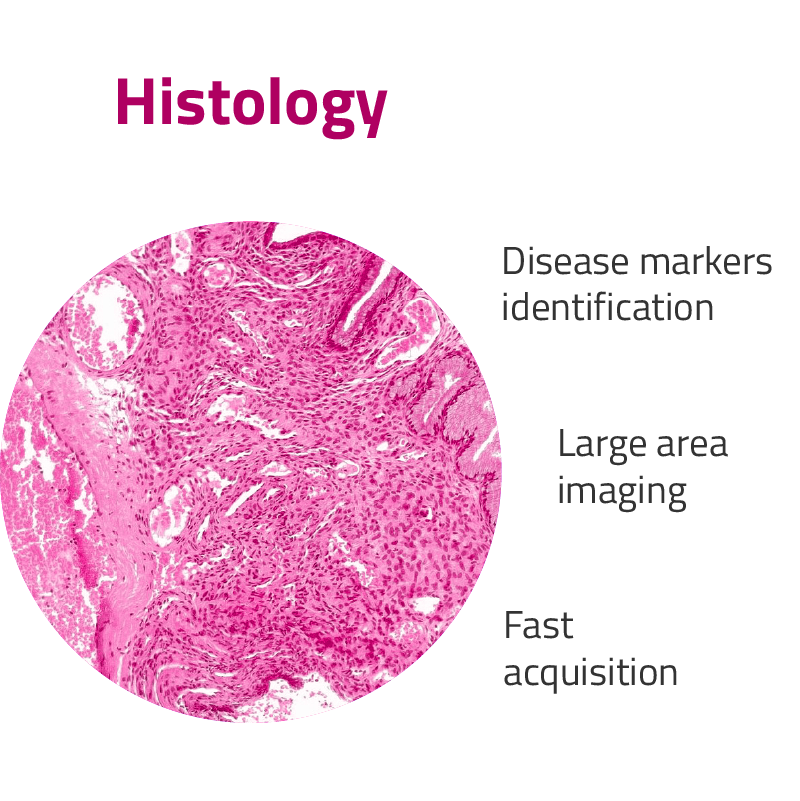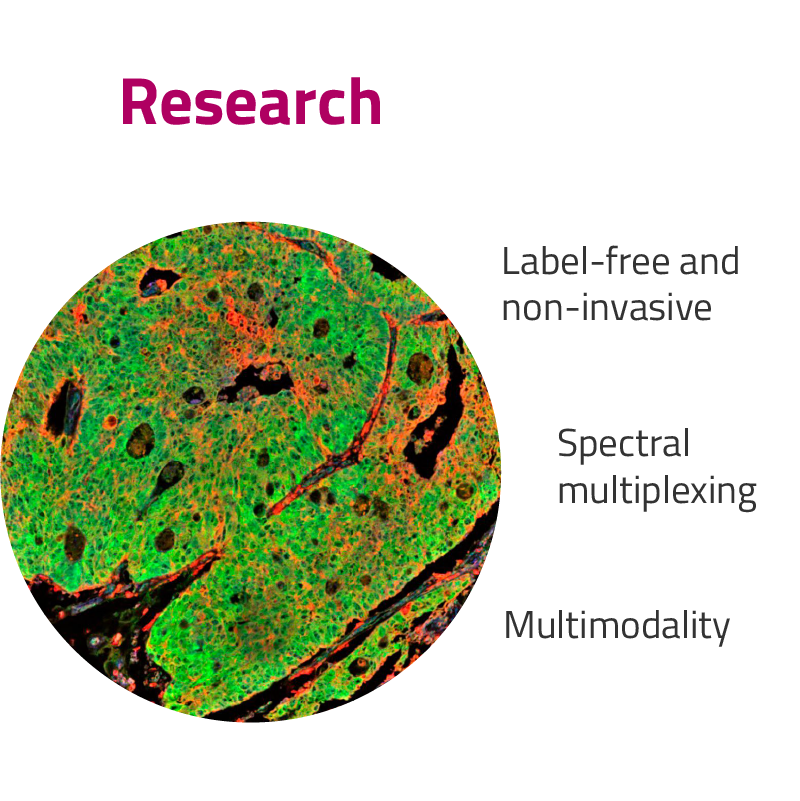 Statements about future products represent management intentions, but are not to be considered commitments to any specific clinical or non-clinical capability or performance targets.