Coherent Raman Imaging
Label-free chemometric imaging for objective,
AI-assisted cell analysis and tissue diagnosis
CRI brings together ultra-fast fibre based lasers and Coherent Raman scattering microscopy to make high-speed truly label free imaging possible, scanning tumour tissue in seconds.
Investors
The company is
in partnership with Is your company interested
in CRI technology?
News
Latest on chemometric imaging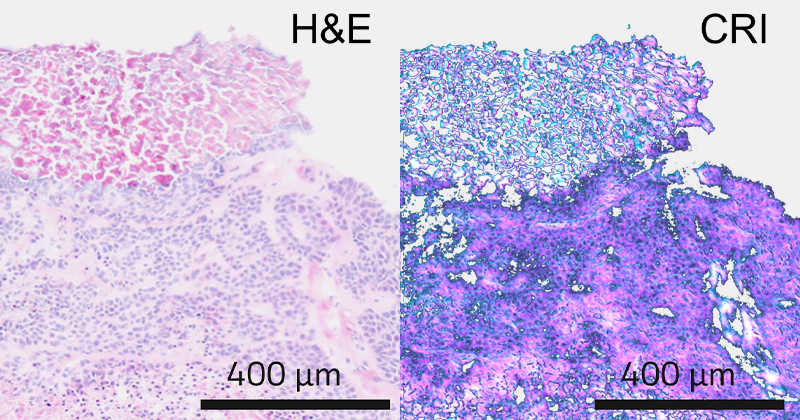 The project The MINDSET project - MicroscopIa RamaN Coerente per istopatologia e DiagnoSi dEi Tumori  (in English: Coherent Raman Microscopy for...